After a somewhat 'boisterous' session at the local Bia Hoi last night, I was last to rise for breakfast this morning. Luckily, the PVI team kept a few eggs set aside for me to get my morning energy boost before we jumped on the bus and hit the road. This year's project is a few kilometers further down the road from the kindergarten we worked on last year.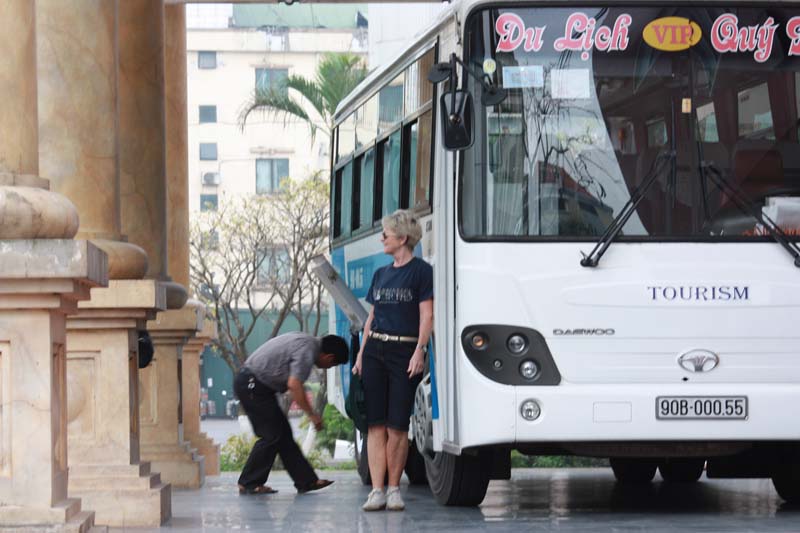 When we arrived onsite, the memories came flooding back from last year's visit to this kindergarten… we're surrounded by two amazing Pagodas – one being over 600 years old! Plenty more photos of this to come as the job progresses.
The basics of the work the building team will undertake are this: Find project, assess what needs to be fixed/rebuilt, plan, demolish, rebuild. We work with the local brickworkers and renderers who do most of the structural work a few weeks before we arrive. They're still at work with us, but have been going hard for a while already.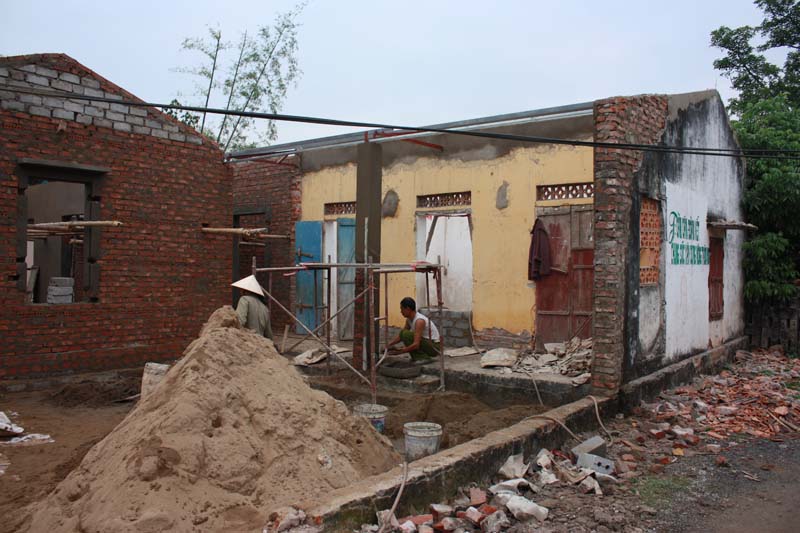 This year we're renovating the two buildings already there, and building a new classroom on the roadside of the kindergarten. Today I worked a lot with Terry up on the roof – getting the trusses in place and then placing the batons across to get ready for the roof panels to come on tomorrow. A lot of the team worked on the roof of the other building, and a dedicated team of ladies took inventory of all our tools and very neatly organised them so if we needed anything, we didn't have to go rummaging through the boxes haphazardly.
We eat lunch in the other neighbouring pagoda which is where the kids are also taking class while we're working. When we first arrived today, Fran and Murray entertained the kids with quite the show and rendition of "Waltzing Matilda":
It was a really good "Day One" and I'm really excited to get back into it tomorrow.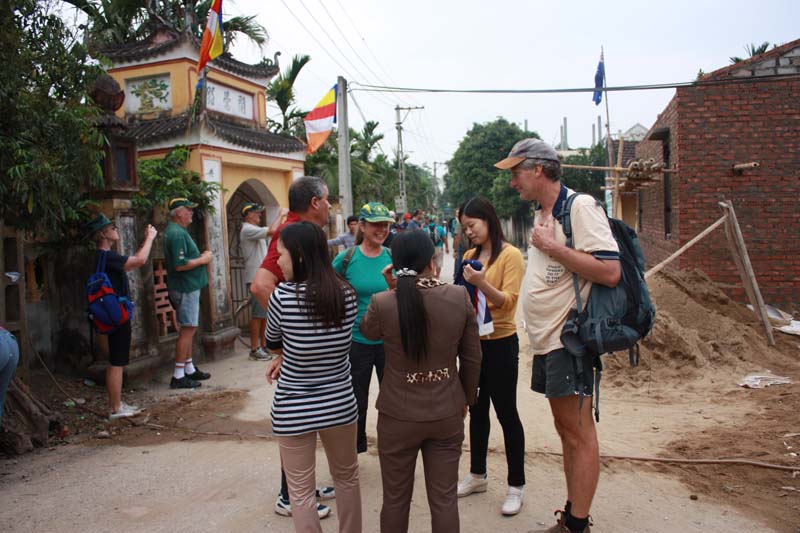 Tonight I've opted to only have a few beers at the Bia Hoy – saving my energy for the week ahead. I'm sure tomorrow will inspire a new thirst though.
Here's the team celebrating a great day. Some even celebrated by eating some freshly fried Crickets!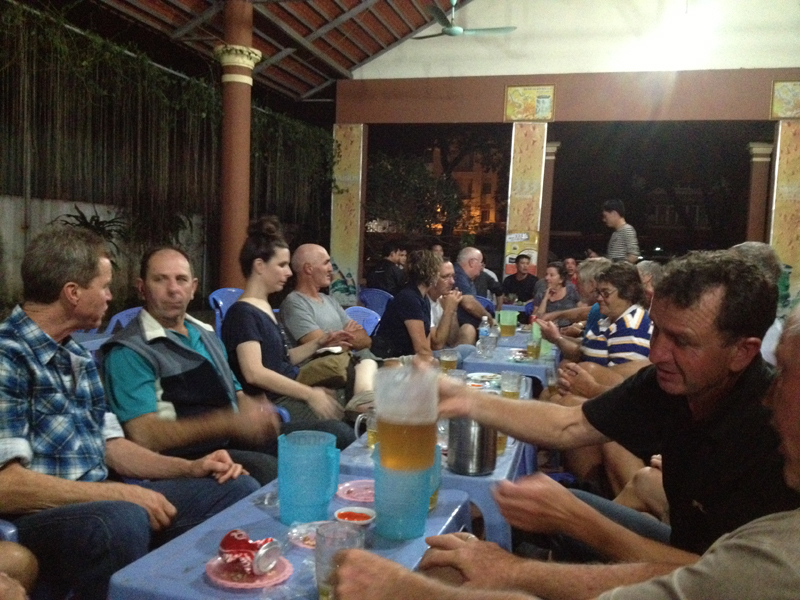 Time for bed.
Lucas